Downgrade to sell rating
Decrease in sales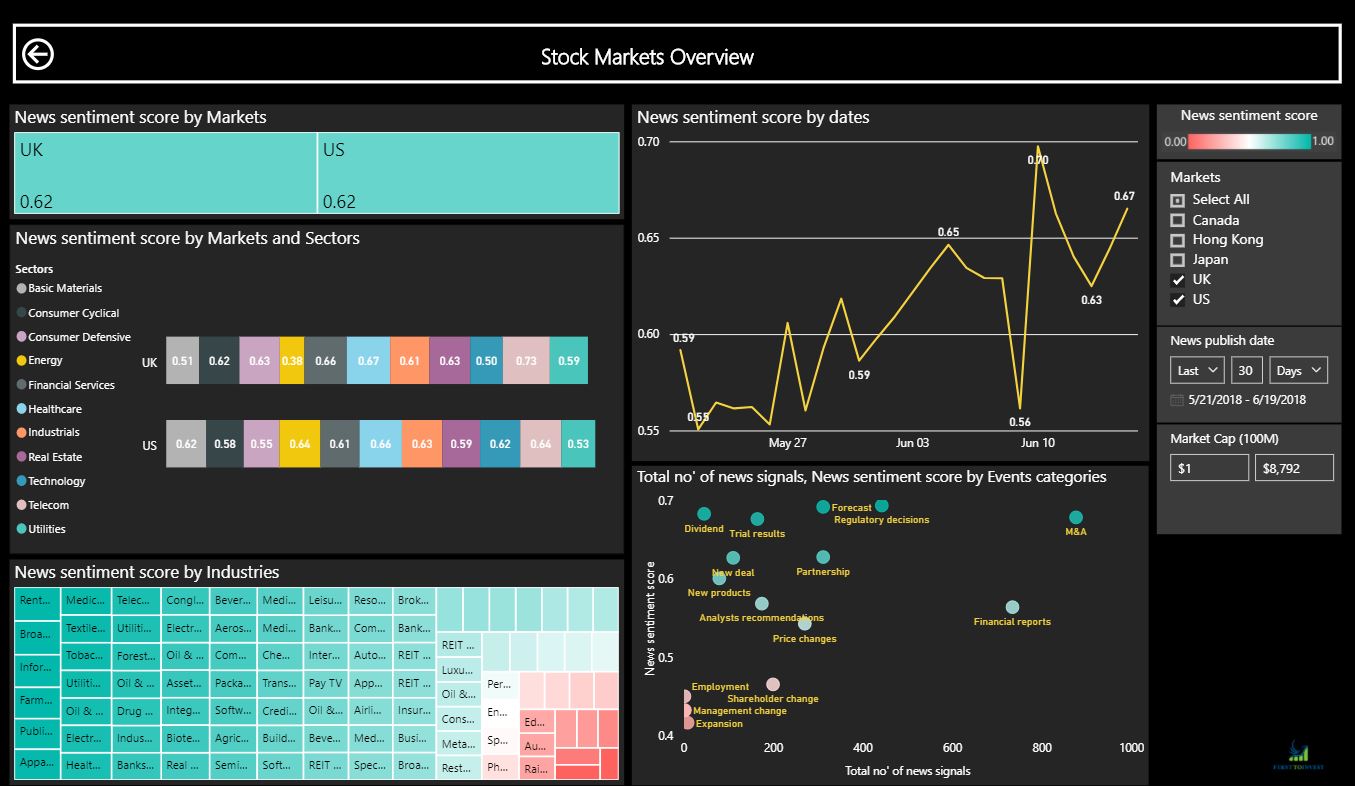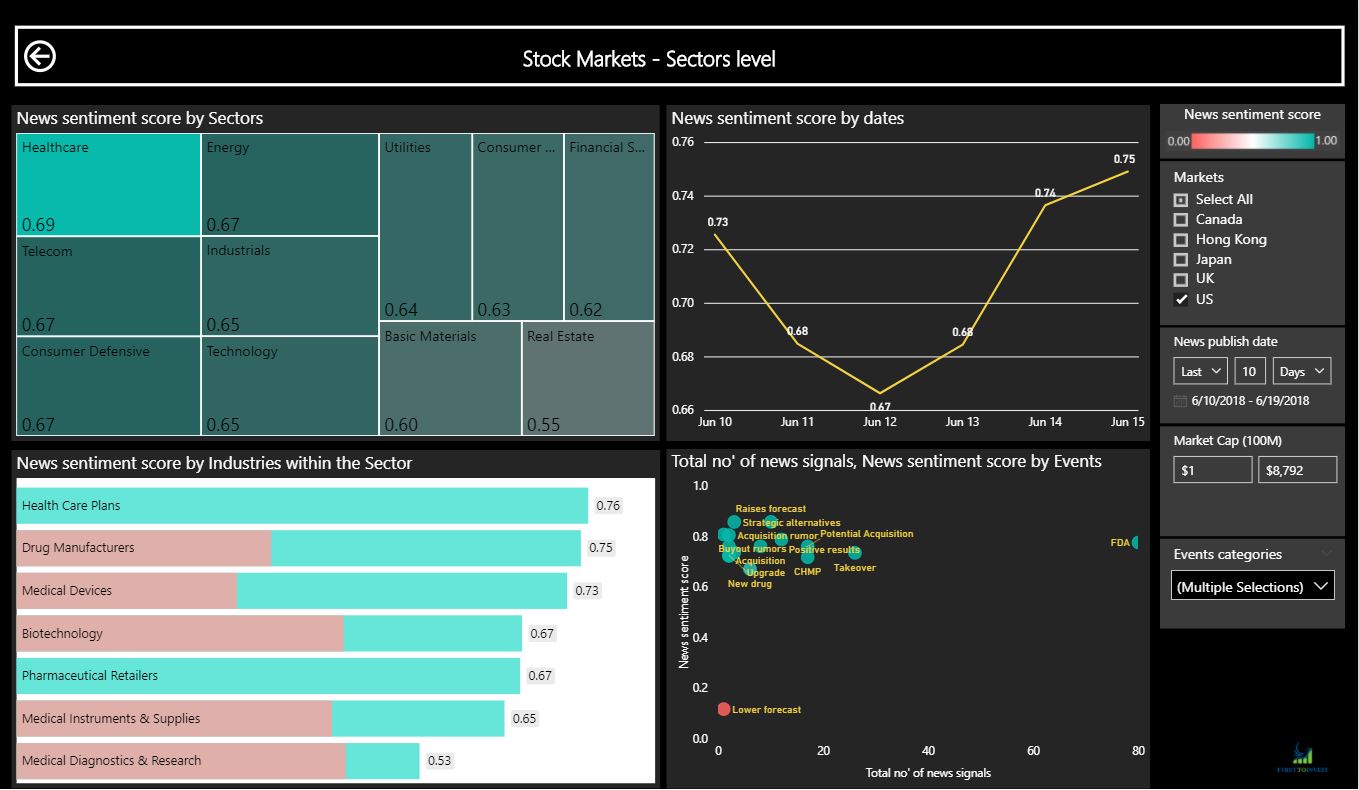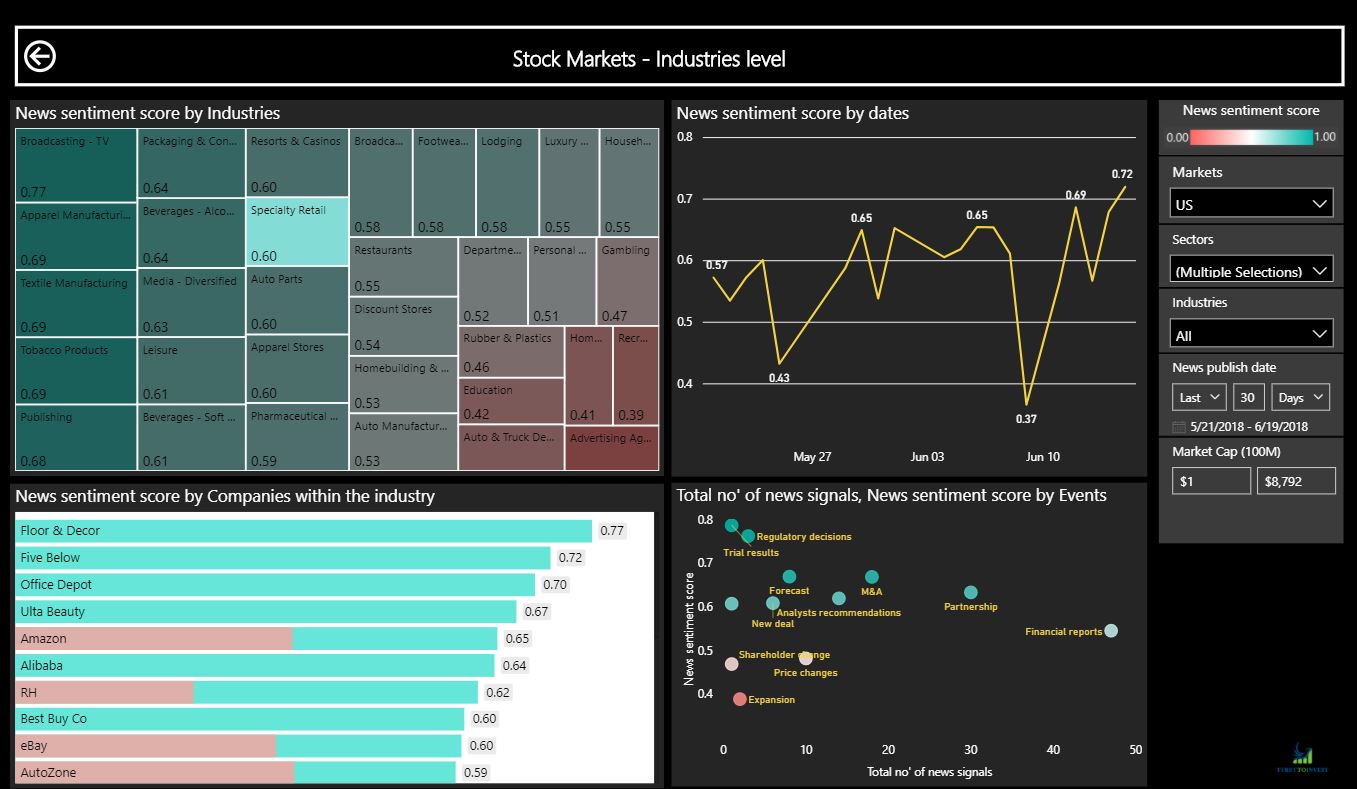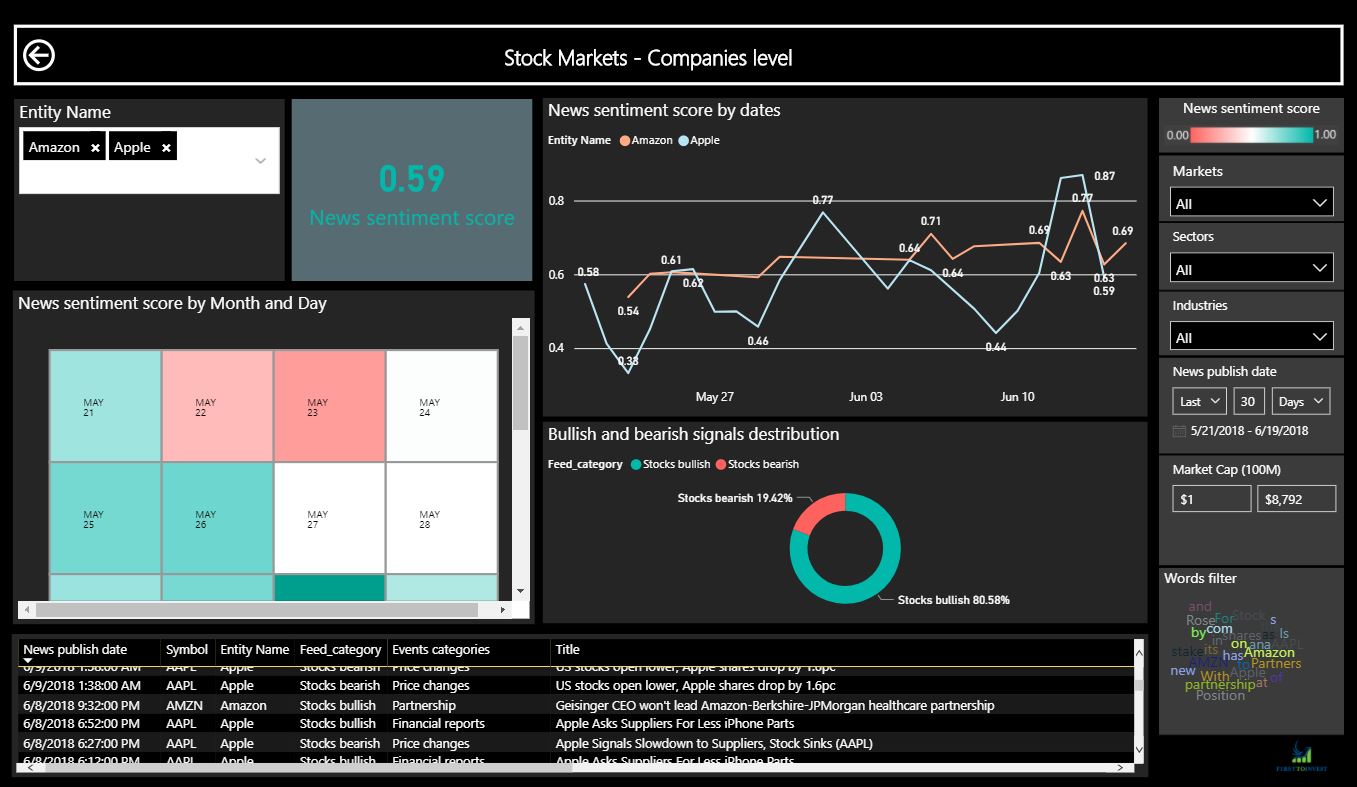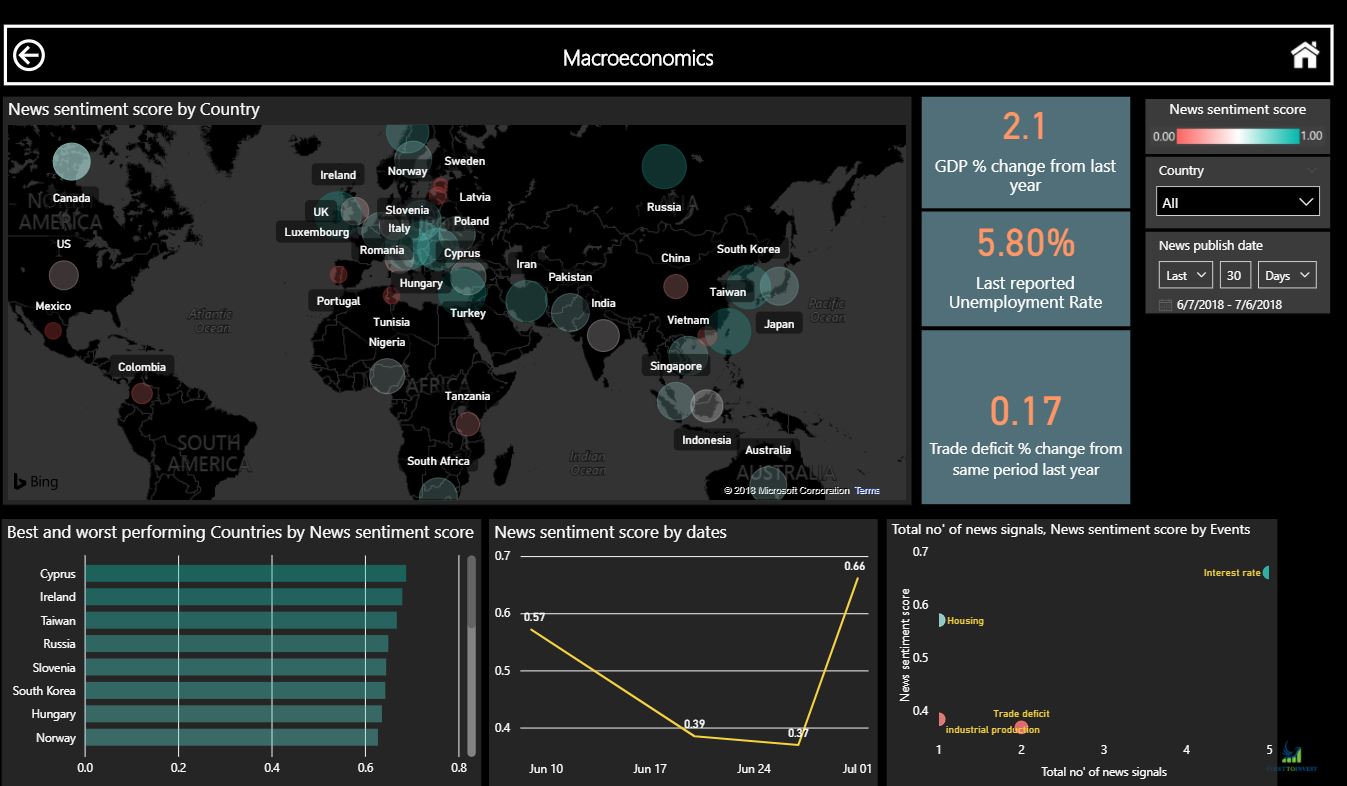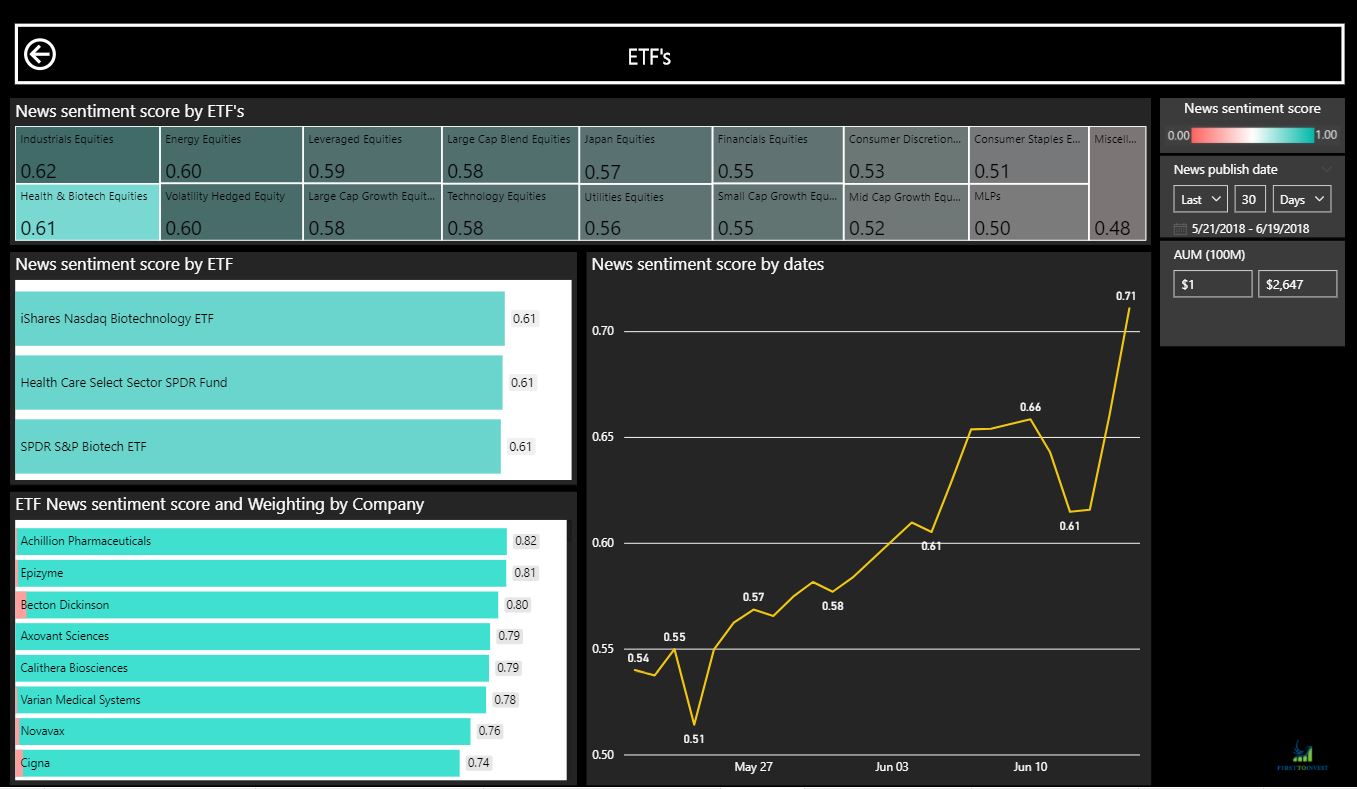 Takeover
Beats Earnings and Revenue Estimates
 Secondary Offering
Bid to acquire
New deal
Positive late-stage trial results
Evaluate alternatives
Merger
Revenue and EPS miss
New drug
Joint venture
Buyout
Orphan Drug Designation
Positive Top-Line Results
Price target raised
Raises forecast
Earnings miss
Raises outlook
Generating alpha using news sentiment and visual analytics
Finding alpha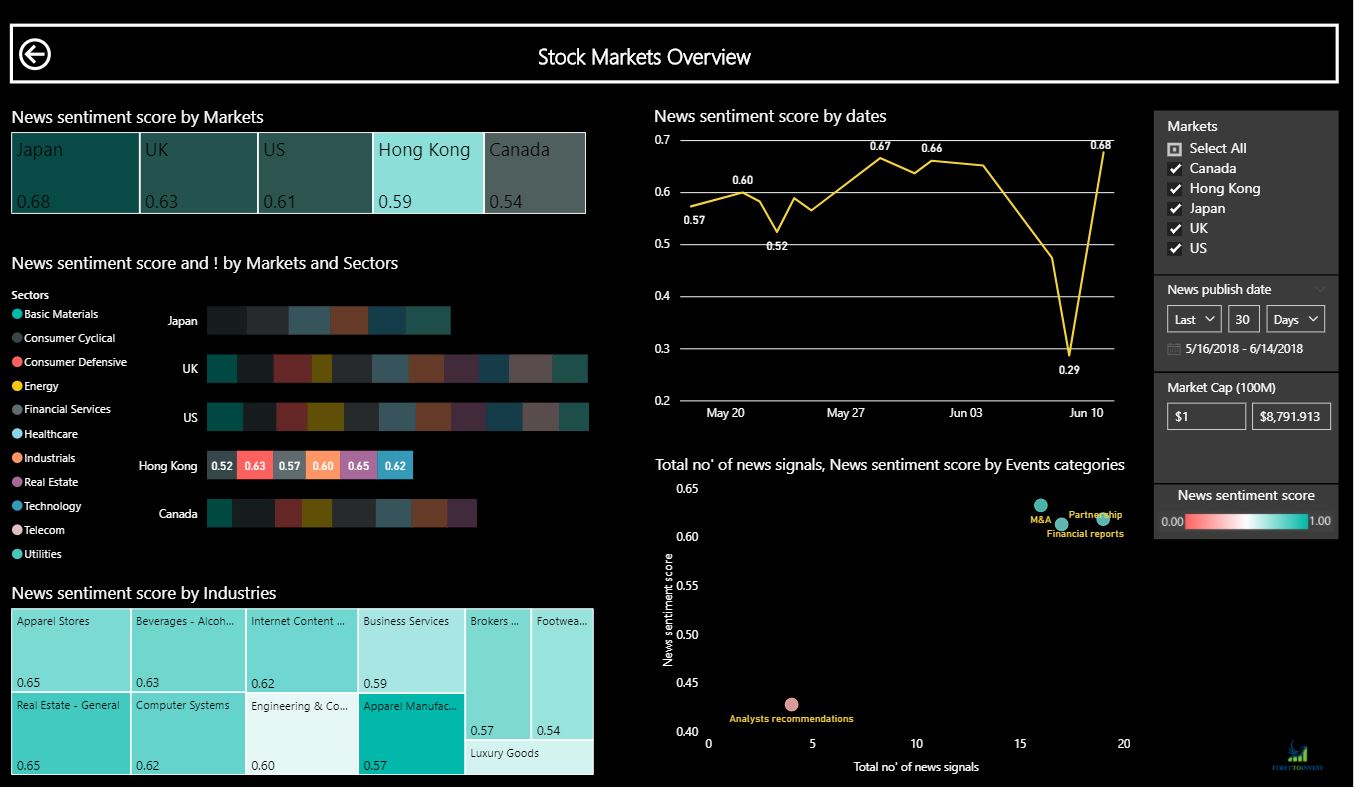 Takeover
 Secondary Offering
New deal
Raises earnings Guidance
Positive late-stage trial results
Evaluate alternatives
Joint venture
Buyout
Orphan Drug Designation
Price target raised
Generating alpha using news sentiment and visual analytics
Finding alpha
To succeed today, financial institutions must respond to challenges that are not addressed by traditional approaches. They require world-class solutions that integrate people, processes, information, and technology.
One of the biggest challenges is how to efficiently collect, manage and distill a high volume of diverse information and news into usable insights to generate alpha.
Every day more than 12,000 news items are published, however, only 5% creates alpha.
Generating alpha using news sentiment and visual analytics
Using big data and text analysis technologies to generate alpha by collecting, structure and reveal hidden insights from unstructured text within tens of thousands of news articles, press releases, and financial social media. Our data is presenting on visually compelling, interactive dashboards on your PC, mobile or in real-time API.
Using a hybrid model to confirm the accuracy of data classification, context, and sources to ensure maximum value for our clients. Generating news sentiment score based on relevancy, position, and strength of the signal on any level. Furthermore, connect additional datasets to leverage your analysis and insights in your secure environment.
COMPREHENSIVE SOURCING
Cover press releases, news stories and financial social media on companies, currencies, commodities, central banks, cryptocurrencies, macroeconomics and ETF's 24/7.
VISUAL ANALYTICS
Our data is presenting on easy to use interactive dashboards on the web or on your phone, get alerts when data changes, and drill into details. Furthermore, add any datasets to leverage your analysis and insights in your secure environment. Alpha is at your fingertips.
REST API
Low latency API, clients plug in our API into their existing application to leverage their investment and risk models.
Test our system and see the value with 14-days free trial
Learn more about how our news sentiment generates alpha.
Contact us at

[email protected]

|Phone: +972.532.444.984