Analytical Report: Key Takeaways from the 15th BRICS Summit 2023
Aug 23, 2023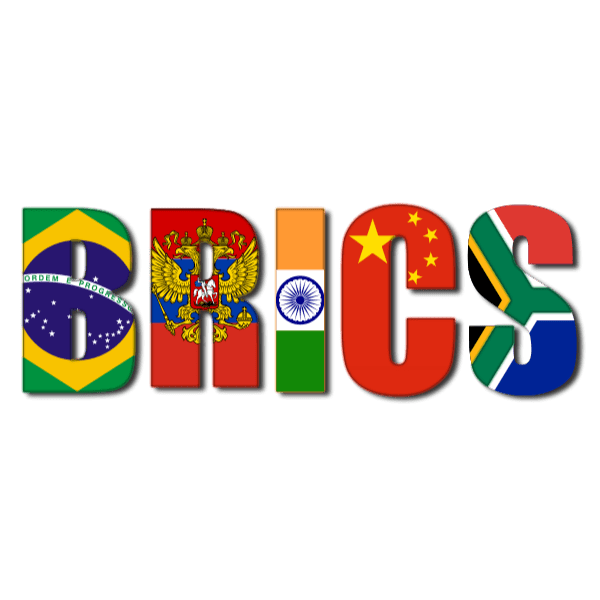 Executive Summary
The 15th BRICS Summit, held in Sandton, South Africa, featured a series of landmark discussions and revelations that point towards shifting geopolitical dynamics, economic aspirations, and ambitions for global influence among BRICS countries (Brazil, Russia, India, China, and South Africa). Key agendas included the potential expansion of the BRICS bloc, reducing dollar dependency, and creating frameworks for sustained cooperation. The summit also signified a momentous occasion for India's space mission, Chandrayaan-3.
Key Highlights
High-Level Dialogues
Chinese President Xi Jinping: His address focused on solidarity and overcoming global risks. He also revealed ambitions to make BRICS a rival to the G7. However, his decision to skip a key speech fueled speculations.
Indian PM Modi: He showcased India's aspirations to become a $5 trillion economy and a "growth engine" for the world. A moment of patriotism was observed when PM Modi picked up the Indian flag from the ground during the summit.
South African President Ramaphosa: He congratulated India on its Chandrayaan-3 mission and emphasized on new trade deals, particularly in fruit, wine, and beef.
Russian Involvement: Although details are scarce, the meeting revealed a certain level of disagreement or divergence from Western models.
Brazil: The Brazilian stance included proposals for enhancing trade within the bloc and keeping national currencies.
Strategic Moves
Local Currencies in Trade: There was a significant focus on reducing dollar dependency. The BRICS bank is planning to issue 30% of loans in local currencies.
Expansion of the Bloc: A possible expansion of the bloc is under discussion, with China pushing for the same.
Cooperation in Traditional Medicine: PM Modi of India proposed a traditional medicine repository, showcasing soft power dynamics.
Common Currency: Despite rumors and some endorsements, a common BRICS currency appears to still be in the realm of speculation.
Controversies and Speculations
Rumors about a New BRICS Currency: These triggered hyperinflation fears on social media platforms like TikTok.
Xi Jinping's Absence in a Key Speech: Raised questions about China's strategic intentions.
Argentina's Non-Participation: Argentina opted not to join the BRICS group, although Brazil's Lula was in favor of their joining.
Economic Aspirations
India's Economic Aspirations: PM Modi showcased India as a future $5 trillion economy and as the future growth engine of the world.
South Africa's Trade Deals: Aimed at the export of fruit, wine, and beef.
Bank of China and IDC MOU: Indicates stronger China-South Africa economic ties.
Africa's Role: Africa is increasingly being seen as the next wave of global economic growth, with several African leaders participating in the summit.
Geopolitical Implications
Challenge to G7: Xi Jinping expressed the ambition to make BRICS a rival to the G7, signifying shifting power dynamics.
Focus on the Global South: BRICS is seen as a platform to organize the developing Global South.
Potential for Expansion: The bloc's possible expansion could have significant geopolitical implications.
Conclusion
The 15th BRICS Summit sets a clear trajectory towards increased cooperation among member countries, each with its unique ambitions and roles to play in shaping the future geopolitical and economic landscape. While there are concrete plans like the use of local currencies for trade, other aspects like the expansion of the bloc and the introduction of a common currency are still under discussion and speculation.
The summit also highlighted the increasing prominence of Africa and the Global South in the future economic framework, which would require strategic collaborations and policy alignments among the BRICS nations. Therefore, the summit not only addressed present challenges but also paved the way for future collaborations and alignments.
---